During my blog tour, this was one of the amazing book reviews that DEAD COLD received. I wanted to share it. Thank you Sevina Hawke's Books 🙂
Sefina Hawke's Books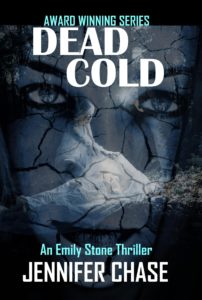 Title: DEAD COLD
Author: Jennifer Chase
Publisher: JEC Press
Pages: 326
Genre: Crime Thriller
BOOK BLURB:
What happens when one California community has a disturbing spike in homicides? It catapults cops into a deadly game of murder. Frozen human body parts hideously displayed at the crime scenes offers a horrifying interpretation that only a sadistic serial killer could design—and execute.
On the hunt for a complex serial killer, vigilante detective Emily Stone must face her most daring case yet. Stone's proven top-notch profiling skills and forensic expertise may not be enough this time.
Young and ambitious, Detective Danny Starr, catches the homicide cases and discovers that it will test everything he knows about police work and the criminal mind. Can he handle these escalating cases or will the police department have to call in reinforcements—the FBI.
Emily Stone's covert team pushes with extreme urgency to…
View original post 292 more words